Meet MISSY PAGE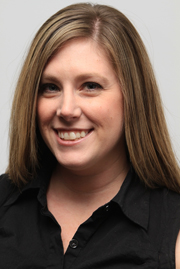 A lifelong resident of New Hampshire, Missy is a full-service Realtor® providing a superior level of real estate services to buyers and sellers alike.  Missy joined The Anagnost Companies in 2005 in the Construction division. She manages all projects from start to finish including contract generation, overseeing budgets and project close out. Missy graduated from Southern New Hampshire University Cum Laude and received a bachelors degree in Marketing and Communications.  Through her experience in marketing, development, construction, and entrepreneurship, Missy has the experience and knowledge to guide her clients through the real estate market and all of the challenges it offers.
Missy prides herself on her communication skills, dedication and follow through to meet all of her clients needs.  She is someone who naturally excels at providing exceptional customer service that is needed in todays market.
Whether you are looking for the perfect property or need help valuing and selling your home, Missy has the skills and desire that you are looking for.
To find out what your home is worth, request a Free CMA report from Missy.
Check out Missy's Featured Listings

Membership Affiliations
Greater Manchester/Nashua Board of Realtors®
New Hampshire Association of Realtors®
National Association of Realtors®
Northern New England Real Estate Network
Professional Achievement
Missy is the proud recipient of the 2009 SBA Young Entrepreneur of the Year award.
©2011 Anagnost Companies : All Rights Reserved.